As part of CtiPath's Contact Center Solutions, CallRunner provides two valuable telephony services. The service is designed for companies who put a high priority on customer satisfaction.
CallRunner can provide the following services:
CallRunner Load-Test

CallRunner Uptime
CallRunner Load-Test
CallRunner places a large number of calls into a telephony environment in a short period of time. This allows the system to be tested under load. Furthermore, testing is enhanced for highly available system when calls can be placed on the backup system. This testing is a valuable part of a company's Disaster Recovery (DR) plan.
CallRunner Uptime
CallRunner can also automatically calls into a telephony system (such as a contact center) to "listen" to prompts and messages. Using a combination of transcription and AI-enabled audio comparisons, CallRunner determines what the caller is hearing. It then alerts based on problems that may not be noticeable to other monitoring systems. In this way, CallRunner can provide early caller experience feedback.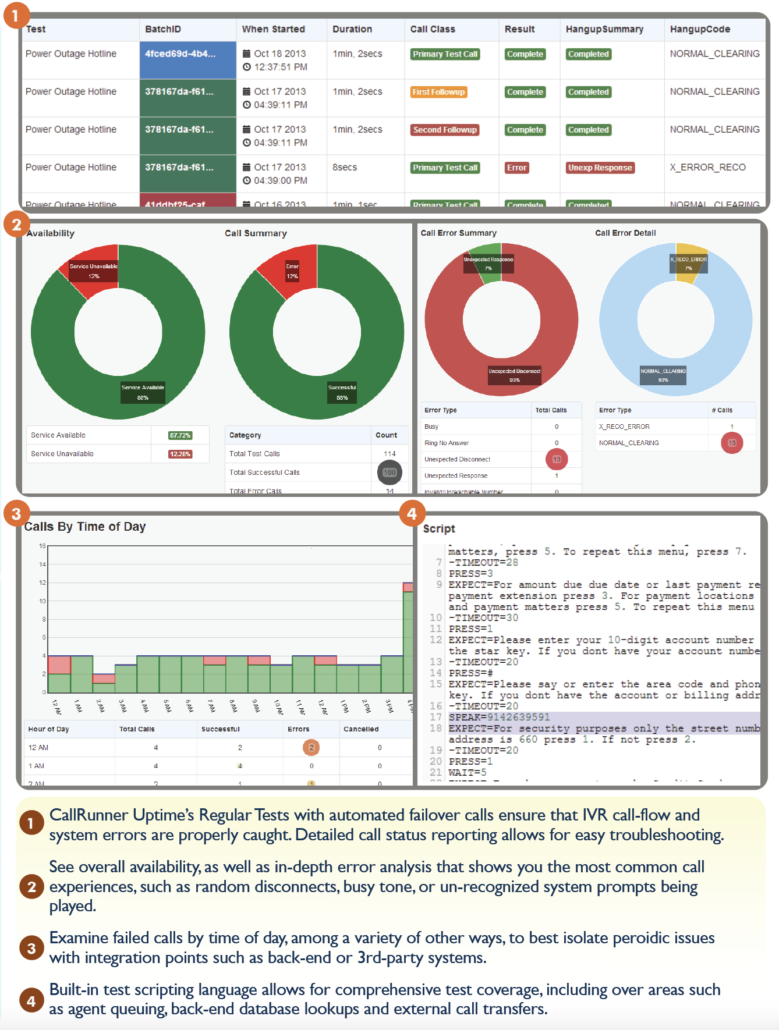 Contact us today for a free demonstration of CallRunner services!
CtiPath consistently performs above expectations. Their personalized service sets them apart from other vendors. I couldn't imagine operating without CtiPath.
CtiPath has provided innovative solutions to meet our business needs. CtiPath's staff is courteous and professional when interacting with our personnel.
I am almost certain that without CtiPath's expertise, our projects would have proved far more difficult to achieve. As a result, CtiPath has been the go-to vendor for us.
CtiPath's team feels more like an extension of our staff rather than entirely different company. So my comfortability level with CtiPath is very high.
Once again A BIG THANK YOU! CtiPath really came through for us.
Thanks to CtiPath for their focus on our issue! This functionality is major step forward in us realizing our new workflow models.
CtiPath made sure we were comfortable with the program and configured the system to our unique needs. CtiPath made the transfer seamless for both us and our customers.