A cloud communications system (or CPaaS for Communications Platform as a Service) is a type of telephone system that uses the internet and cloud computing technologies to deliver voice, video, and messaging services. Cloud communications systems are often used by businesses as an alternative to traditional on-premises telephone systems.
There are several benefits to using a cloud communications system. First, cloud communications systems are often more cost-effective than traditional on-premises systems, as they have a pay-as-you-go pricing model and do not require expensive hardware or maintenance. Second, cloud communications systems are highly scalable, which means they can easily be expanded or contracted to meet the needs of the business. Third, cloud communications systems are often more flexible than traditional systems, as they can be accessed from anywhere with an internet connection and can be easily customized to meet the needs of the business.
Some examples of cloud communications systems include:
VoIP (Voice over Internet Protocol) systems: These systems use the internet to transmit voice calls, allowing users to make and receive calls using a computer, phone, or other device.
Unified communications systems: These systems integrate various communication channels, such as voice, video, messaging, and collaboration tools, into a single platform.
Contact center systems: These systems are used by businesses to manage customer interactions and support inquiries through various channels, such as phone, email, and chat.
Overall, cloud communications systems can provide businesses with a cost-effective and flexible way to manage their voice, video, and messaging communications.
Important Considerations
Cloud Communications Systems come in many shapes and sizes. There are several important considerations to keep in mind when choosing a system for your company:
Cost: Determine your budget and look for a system that fits within it.
Scalability: Choose a system that can scale with your business as it grows.
Features: Consider the features that are important to your business, such as voicemail, call forwarding, and conference calls.
Integration: Look for a system that can integrate with your existing business applications and processes.
Reliability: Choose a system with a proven track record of uptime and reliability.
Security: Make sure the system has strong security measures in place to protect your data.
Customer support: Look for a system with responsive and helpful customer support.
User experience: Consider the user experience, including the quality and clarity of calls, and the ease of use of the system.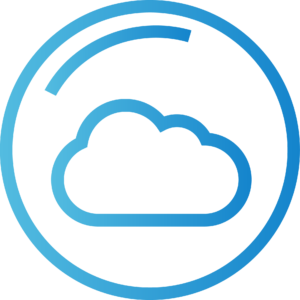 How can CtiPath help?
CtiPath has extensive experience working with many different communications systems and cloud platforms. Our engineers, developers, and architects can help you choose a system that's right for your company, and help you deploy and support the new system in a way that minimizes business disruptions.
Click hear to read more about CtiPath's Cloud Solutions and how we can assist you with cloud services.
How can CtiPath help you with your cloud communications system (CPaaS) needs?
CtiPath consistently performs above expectations. Their personalized service sets them apart from other vendors. I couldn't imagine operating without CtiPath.
CtiPath has provided innovative solutions to meet our business needs. CtiPath's staff is courteous and professional when interacting with our personnel.
I am almost certain that without CtiPath's expertise, our projects would have proved far more difficult to achieve. As a result, CtiPath has been the go-to vendor for us.
CtiPath's team feels more like an extension of our staff rather than entirely different company. So my comfortability level with CtiPath is very high.
Once again A BIG THANK YOU! CtiPath really came through for us.
Thanks to CtiPath for their focus on our issue! This functionality is major step forward in us realizing our new workflow models.
CtiPath made sure we were comfortable with the program and configured the system to our unique needs. CtiPath made the transfer seamless for both us and our customers.