Every Managed Services Provider claims to help their customers. But, how can you tell which ones to trust?
Start by looking at real results from real customers.
Here are the results from just one of CtiPath's Managed Services customers:
CtiPath has reduced our overall system error rates, and they have provided innovative solutions to meet our business needs."

"CtiPath's staff is courteous and professional when interacting with our technical personnel."

"CtiPath routinely researches all options, developing the best alternative solutions. They have guided us on different options for implementation strategies…"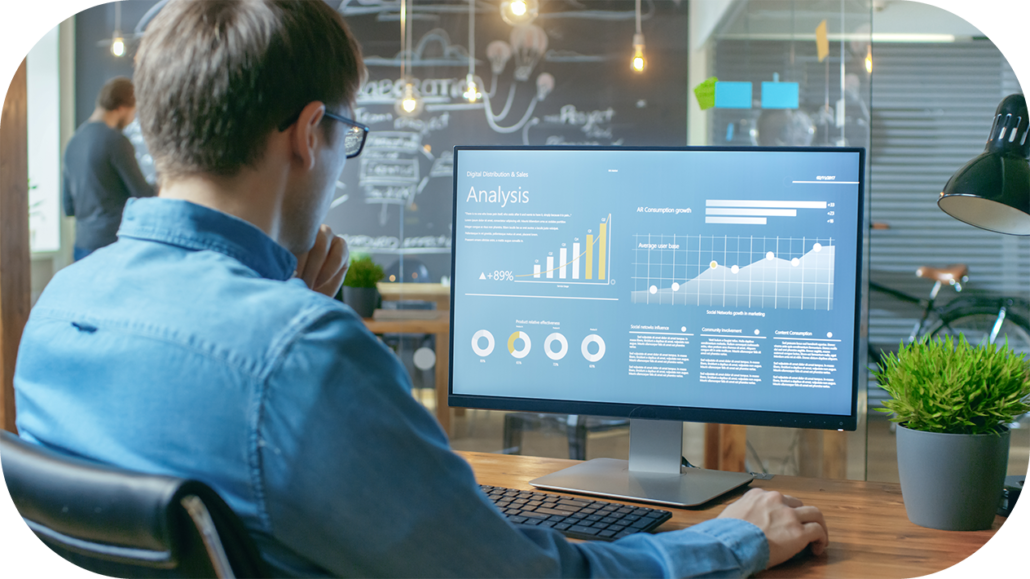 Tried And True Methodology
It's time to showcase what we do. Here are a few of the real results that we've provided to one our Managed Services customers. Now before you say, "This is blatantly just tooting your own horn", just know that you're right. It is. But wouldn't you want potential customers to know what you can offer them too?
Managed Services & Support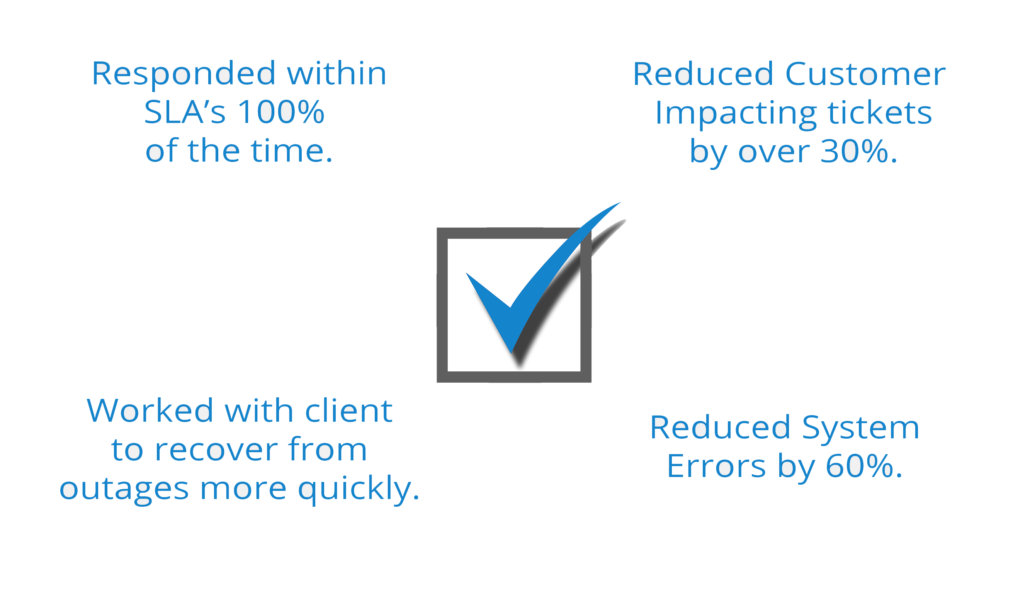 Typical Additions
Enterprise level changes? Last minute requests? No problem. We have been modifying, patching, and improving enterprise application platforms (such as contact centers) for a decade, and our team of developers and managed services engineers have honed skills for improving customer and agent experiences at a fraction of the cost of hiring onsite resources.
Courtesy Callback
Provides Callers with the ability to receive
a callback instead of waiting in queue.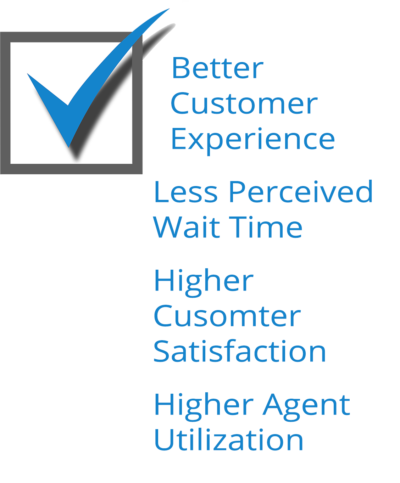 Back End Service Modifications

Provides error handling in the event of delays or errors when communicating with back end services.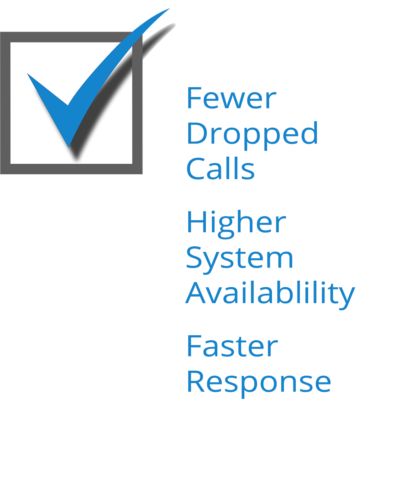 Contact Center Specific
The modern contact center is a complex arrangement of networks, servers, phones, applications, call flows, services, and many more elements.
The standard network monitoring platform and service methodology cannot provide the assistance needed to keep the contact center running effectively and efficiently in a way that keeps the customer, agents, business, and operations team satisfied.
CtiPath can offer:
– A specially trained, multi-disciplined team of engineers,
– A monitoring stack that can integrate with every UCCE component
– Rigorous services and processes that are flexible enough to meet the customer's specific needs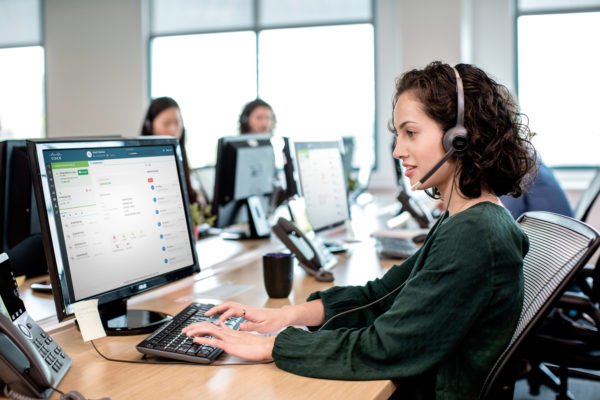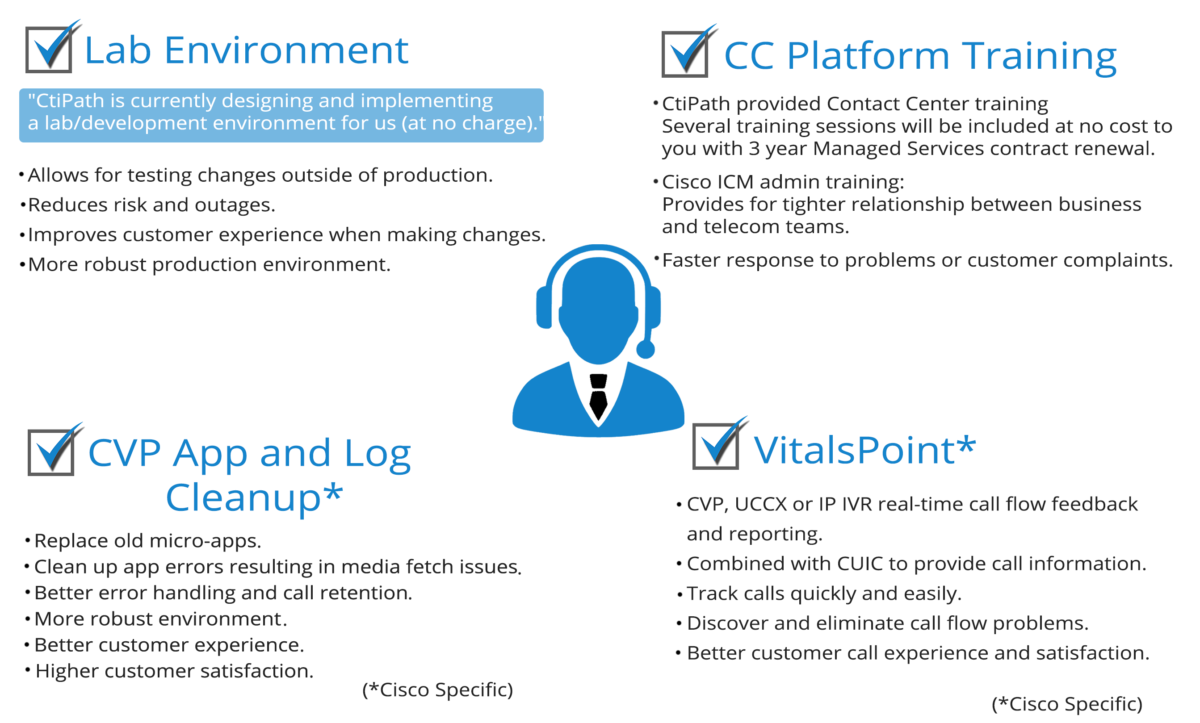 CtiPath consistently performs above expectations. Their personalized service sets them apart from other vendors. I couldn't imagine operating without CtiPath.
CtiPath has provided innovative solutions to meet our business needs. CtiPath's staff is courteous and professional when interacting with our personnel.
I am almost certain that without CtiPath's expertise, our projects would have proved far more difficult to achieve. As a result, CtiPath has been the go-to vendor for us.
CtiPath's team feels more like an extension of our staff rather than entirely different company. So my comfortability level with CtiPath is very high.
Once again A BIG THANK YOU! CtiPath really came through for us.
Thanks to CtiPath for their focus on our issue! This functionality is major step forward in us realizing our new workflow models.
CtiPath made sure we were comfortable with the program and configured the system to our unique needs. CtiPath made the transfer seamless for both us and our customers.
Contact us today for a free consultation about your small business IT needs