Identity theft, stalkers, spam, phishing, malware, spyware, data theft. Perhaps you have considered all these things as dangers for large corporations, but unlikely for our small businesses. The reality is that cybercrime is responsible for $2.7 billion in damages to small businesses across the U.S.
This huge amount of loss doesn't include the all too easy invasion of privacy we face in an ever-connected world. Owning or operating a small business can often feel like you are running a circus in a clear tent: all eyes are able to see you in your various capacities and in your online presence.
Why does mitigating this risk FEEL expensive? You may find yourself saying, "We are too small a business to be paying for heavy security." But this is the wrong way to consider cyber security for small business. The right question is, "How much is this going to cost, or affect me and my family and my business, if we do become a victim of cyber crime? Can we even survive a cyber security event?"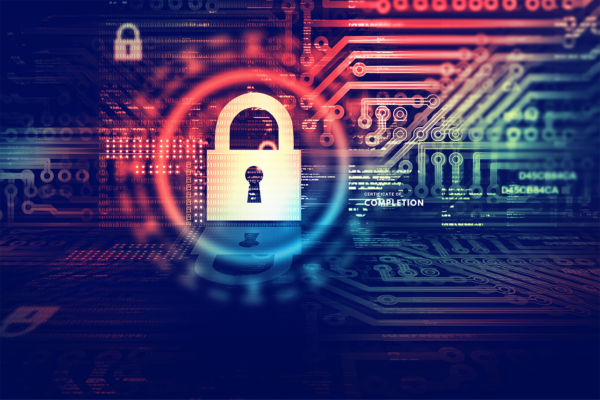 According to the SBA survey, 88% of small business owners felt vulnerable to cyber-attacks. So what are some cost effective solutions?
In reality, the answer is different for each small business, because each business operates in a unique manner. However, there are some general precautions that any business can take to lessen the risk of becoming a victim of cyber crimes.
Let's go over just two changes that would make a substantial difference to your small business security, without adding substantially to your budget.
1) Stop Using Your Personal Cell Number
1 in 6 women and 1 in 17 men have experienced stalking in their lifetimes according to the CDC. Our cell phones can be an inexpensive tool for our small business, but using our personal cell phones may put us at risk for stalkers. Among other issues, this poses threats such as doxing, defined as "a search for and publish private or identifying information about a particular individual on the internet, typically with malicious intent." Often, doxing occurs with slander or outright lies attached. Another high probability issue is when malicious actors sell of your phone number to third parties, which then spam your personal cell phone with telemarketing, scams, and other unwanted promotional offers.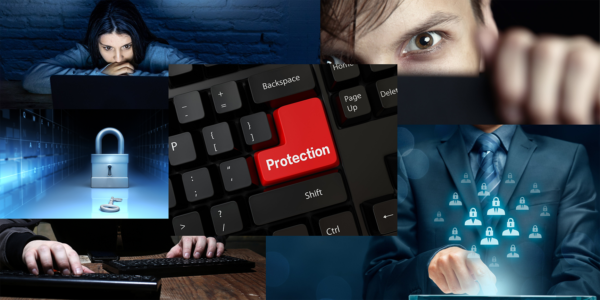 Instead of using a personal or unmasked business number that leads directly to your cell phone, why not try setting up a simple auto attendant using a business specific VOIP phone number? This will enable you to filter out those malicious calls, and protect your personal privacy. All of the calls can still route to your mobile phone, but now with a cloud-based intermediary system protecting your real number and your privacy, all while giving your small business a boost in professional appearance. These systems can be much less expensive to setup now than ever before, mainly because it is easier to scale systems and tailor to them to fit the size of your business.
2) Keep Your Data In The Cloud. Yes, Really.
You may think that taking your data (however small your database, or word repository might seem) to the cloud would be LESS secure than keeping your data onsite. This is simply not true. With its Azure cloud offerings, Microsoft has taken security to an entirely new level. Microsoft went in depth at their Microsoft Ignite 2021 conference into the recent advances in online data security. Utilizing Microsoft Sentinel (a fancy AI driven threat detection system) and the integrated Microsoft 365 Defender, you can easily investigate and respond to complex threats faster. Microsoft is offering these features at pricing that is much less expensive then even the most basic IT staff would cost to monitor your data onsite.
Can Your Small Business Afford To Protect Itself From Cyber Attacks?
As the previous two examples demonstrate, there are simple and less expensive ways to protect yourself and your small business from cyber attacks. And these are just two examples. There are many other opportunities depending on the type and size of business. So, yes, your small business can afford to protect itself, and its employees, from cyber attacks.
With the increasing number of cyber events, the real questions is… Can your small business afford NOT to protect itself from cyber attacks?
CtiPath wants your business to Engage Better… securely. How can we help you and your business?
CtiPath consistently performs above expectations. Their personalized service sets them apart from other vendors. I couldn't imagine operating without CtiPath.
CtiPath has provided innovative solutions to meet our business needs. CtiPath's staff is courteous and professional when interacting with our personnel.
I am almost certain that without CtiPath's expertise, our projects would have proved far more difficult to achieve. As a result, CtiPath has been the go-to vendor for us.
CtiPath's team feels more like an extension of our staff rather than entirely different company. So my comfortability level with CtiPath is very high.
Once again A BIG THANK YOU! CtiPath really came through for us.
Thanks to CtiPath for their focus on our issue! This functionality is major step forward in us realizing our new workflow models.
CtiPath made sure we were comfortable with the program and configured the system to our unique needs. CtiPath made the transfer seamless for both us and our customers.
Contact us today for a free consultation about your small business IT and security needs