According to a recent article at TechTarget, enterprise IT executives see two paths ahead for their IT services: optimization or modernization. "IT services will bifurcate into two main types of projects: optimization efforts extracting more value out of what businesses already have and modernization programs preparing them for future expansion."
What are Optimization and Modernization Projects?
Optimization projects are focused on making an existing IT system or process more efficient or effective. The goal of an optimization project is to improve performance by identifying and addressing bottlenecks or inefficiencies. This may involve streamlining processes, implementing new technologies, or making other changes to improve the efficiency or effectiveness of the system.
Modernization projects, on the other hand, are focused on updating or upgrading an IT system or process to make it more current or relevant. The goal of a modernization project is to bring a system or process up to date with current technology or best practices. This may involve replacing outdated equipment or software, introducing new technologies, or making other changes to bring the system or process up to date.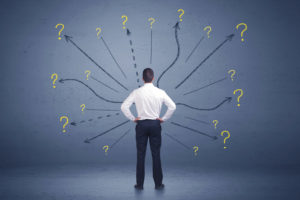 What are some considerations when choosing between optimization and modernization?
Here are some things to consider when deciding between a modernization project and an optimization project:
Current state of the system or process: If the system or process is outdated or no longer capable of meeting the needs of the organization, a modernization project may be necessary. On the other hand, if the system or process is relatively new or performing well, an optimization project may be a better choice.
Cost and resources: Modernization projects can be more expensive and resource-intensive than optimization projects, as they often involve more significant changes to the system or process. Consider the budget and resources available for the project when deciding between the two.
Timeframe: Modernization projects can take longer to complete than optimization projects, as they often involve more significant changes and may require more extensive testing and deployment. Consider the timeframe for the project and whether a modernization or optimization project is more feasible.
Goals and objectives: Ultimately, the choice between a modernization project and an optimization project should be driven by the goals and objectives of the organization. Consider what improvements or updates are needed to meet the organization's needs and choose the project that will best help achieve those goals.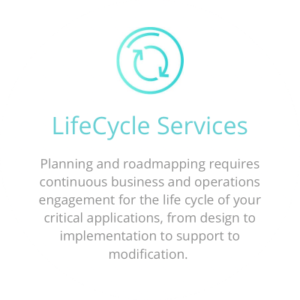 How can CtiPath help?
CtiPath's LifeCycle Services are designed to help companies examine their existing systems and processes, compile their strategies and plans, and formulate a roadmap for the future, whether that includes optimization, modernization, or a combination.
Our Integration Services, DevOps Services, Data Services, and Managed Services can then work with the company's team to design, build, and support a solution that fits the company's needs.
CtiPath consistently performs above expectations. Their personalized service sets them apart from other vendors. I couldn't imagine operating without CtiPath.
CtiPath has provided innovative solutions to meet our business needs. CtiPath's staff is courteous and professional when interacting with our personnel.
I am almost certain that without CtiPath's expertise, our projects would have proved far more difficult to achieve. As a result, CtiPath has been the go-to vendor for us.
CtiPath's team feels more like an extension of our staff rather than entirely different company. So my comfortability level with CtiPath is very high.
Once again A BIG THANK YOU! CtiPath really came through for us.
Thanks to CtiPath for their focus on our issue! This functionality is major step forward in us realizing our new workflow models.
CtiPath made sure we were comfortable with the program and configured the system to our unique needs. CtiPath made the transfer seamless for both us and our customers.
Contact us today for a free consultation about your IT planning needs